Understanding the Depth of Loss: Comforting Words for Someone Who Lost a Child
Recognizing the Unique Pain of Child Loss
There's no easy way to address the painful reality of child loss. It's a particularly heart-wrenching form of grief, one that's enveloped in a cloud of innocence lost, dreams unrealized, and futures untraveled. Finding comforting words for someone who lost a child can be challenging, especially if you've never experienced such profound grief yourself. The key thing is to acknowledge their pain with sincerity and empathy, giving them ample space to express their feelings.
Strategies for Substantial Emotional Support
Listening: The Fundamental First Step
The first instinct might be to try and fill the painful silence with words, but sometimes the most comforting thing that you can do for bereaved parents is to simply listen. Encourage them to share their memories, their sorrows, and even their regrets.
Acts of Empathy and Compassion
Following a tragedy, actions can indeed speak louder than words. Small acts, such as delivering a meal, tidying their home, or simply sitting quietly with them, extend the message that you're there for them.
Offering Assistance in Practical Areas
Amidst the chaos of grief, tackling even the most mundane tasks can feel overwhelming. So, how about offering help with errands, administrative tasks, or even finances? Providing assistance with understanding the annual income meaning and dealing with financial paperwork, something bereaved parents often struggle with, could be invaluable.
Comforting Words for a Mother Who Has Lost a Son: Moving Beyond Platitudes
Utilizing Sincere Professional Quotes to Address Loss
Professional quotes might seem cliché, but they can also serve as reassuring validations of mothers' feelings after child loss. Quotes from our Losing a son Quotes collection offer mothers solace, reminding them that they're not alone in their grief.
Creating Genuine Personal Statements
Consider inserting authentic sentiments, words that invoke precious memories, or even funny anecdotes about their son; these things are often more comforting than well-worn clichés.
Special Considerations: What to Say to a Mother Who Lost Her Son
It's vital to keep in mind that everyone's grieving process is unique. Take cues from the grieving mother, and adjust your comforting words accordingly. If she finds comfort in discussing her son's accomplishments or sharing stories about him, gently engage in that conversation.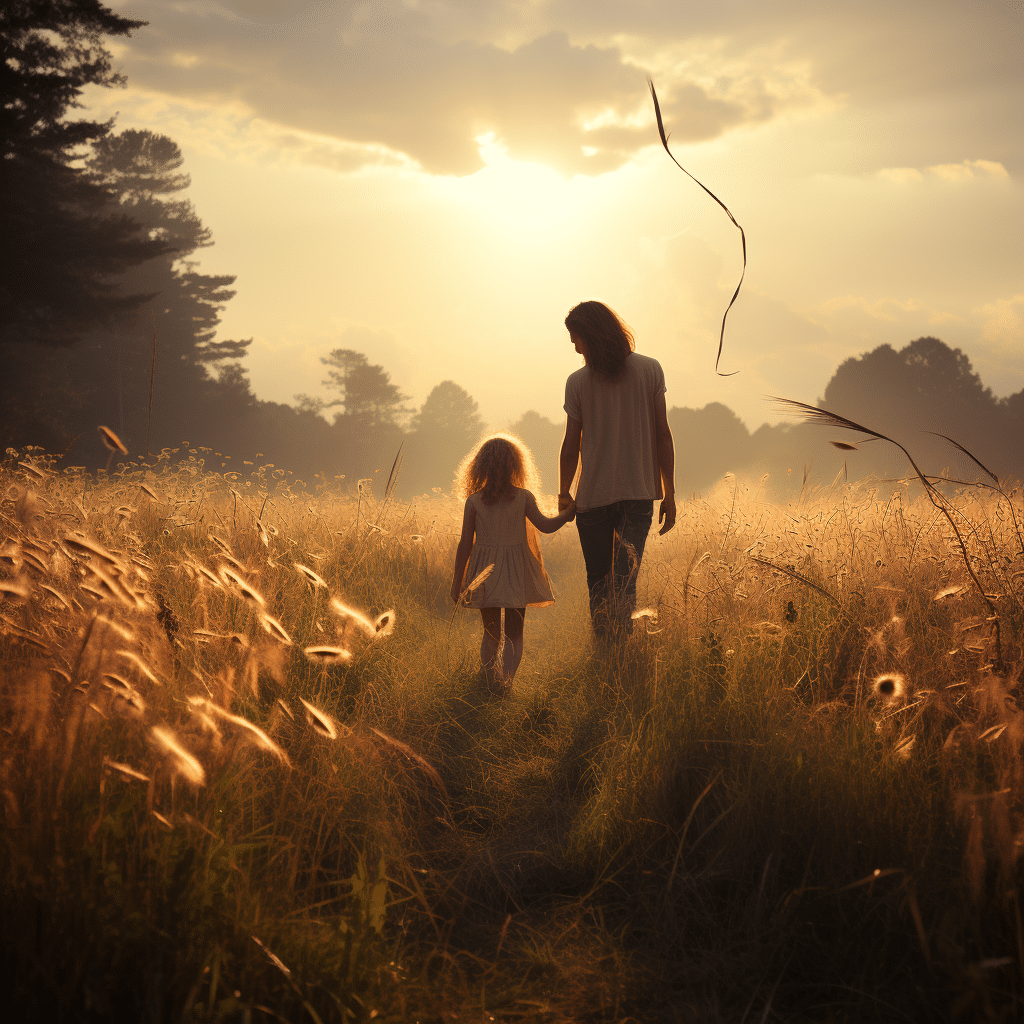 Comforting Words After Child Loss
Introduction
A symbolic empathetic approach to condolence can provide a sort of soothing feeling to grieving parents. The table below shows a summarized list of comforting words, phrases, and ideas to aid in the grieving process.
Condolences
"I am so deeply sorry for the loss of your beloved son/daughter. Please accept my heartfelt condolences."
Empathy
"No parent should ever have to experience such pain. I can only imagine the heartache you feel."
Remembrance
"His/her light touched so many lives. His/her memory will continue to shine in our hearts."
Support
"I want to let you know that I'm here for you and available if you need anything. Don't hesitate to reach out, even if you just need someone to talk to."
Strength
"Sending you all the love, strength and support as you navigate this heartbreaking loss."
Recognition
"Your child's life made a significant impact, and their legacy will continue to inspire us all."
Patience
Please take all the time you need to grieve. Your feelings are important, and it's okay to express them.
Availability
"I'm always here for you, day or night, whenever you need someone. Don't hesitate to reach out."
Date
April 3, 2024
Closing
The Challenge of Solace: Comforting Words for a Mother Who Lost Her Daughter
Addressing the Specific Pain of Losing a Daughter
Losing a daughter brings with it its own unique, stinging sorrow. The path of comfort entails recognizing that unique pain and reminiscing about the precious moments they shared.
How to Support a Mother Who Lost Her Baby: A Step-By-Step Approach
Support can come in many forms. You can provide emotional help by lending an empathetic ear, or being physically present without imposing any expectations. You can also extend practical support; perhaps by referring her to a reputable support network, such as C3i Solutions, which offer therapeutic solutions aimed at helping bereaved mothers navigate their grief.
What to Say When a Child Dies: Quotes from Comfort Givers
When you're lost for words, turning to those who have comforted before us can help. Our compilation of daughter grieving loss Of father Quotes can be a source of comfort for a mother who has lost her daughter.
Bridging the Gap of Grief: Death of a Daughter Words of Comfort
Experts' Recommendations on Approaching Grieving Parents
Expert recommendations underscore the importance of empathy, patient listening, and actionable support when comforting parents suffering from loss. Instead of pushing them to move on, encourage them to move forward, carrying their daughter's memories with them.
Politely Acknowledging the Loss without Emphasizing the Pain
Acknowledging a child's death when speaking to the bereaved parents shows empathy. However, it's crucial to do so respectfully, without emphasizing their pain or offering unsolicited advice.
Words of Comfort for Loss of Child: Nourishing Emotional Resilience
A grieving parent needs their emotional resilience nourished. Encourage them to embrace and express their feelings, and remind them that it's okay to have moments of joy amidst their sorrow.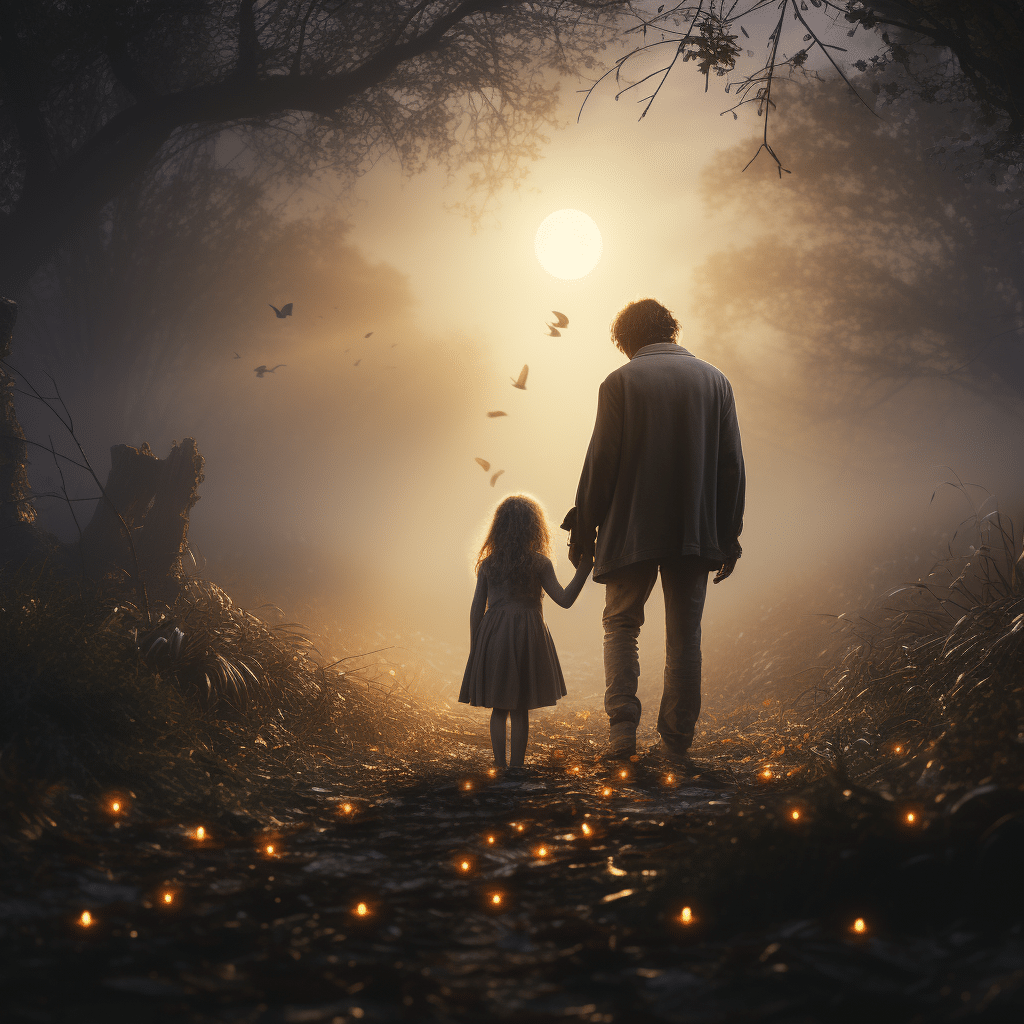 A Harsh Reality: What to Say to Someone Who Lost a Son Suddenly
Gradually Approaching the Topic of Loss
When death occurs unexpectedly, the shock can be insurmountable. In such instances, gradually approach the topic of loss, providing the bereaved parents a comfortable and empathetic environment to express their feelings.
Fostering Patience and Empathy
Understanding and patience go a long way in comforting a parent who lost a child suddenly. Being compassionate doesn't mean finding solutions; it simply means standing by their side, understanding their pain, and assuring them that their feelings are valid.
Child Loss Quotes: Answering the Unutterable Questions
Our collection of comforting quotes can help bereaved parents grapple with the searing questions that a child's unexpected death often leaves behind. They offer consolation and understanding to those grappling with sudden loss.
Turning Words into Actions: From Support to Healing
Establishing a Comfortable Environment for Expressing Feelings
Creating a comfortable environment for the grieving parents to express their feelings is one of the most significant forms of support. Providing a safe, non-judgmental space for them can be healing.
Encouraging Memories and Conversations About the Deceased Child
Rather than avoiding mentioning the child who has passed away, encourage grieving parents to share their memories, fostering a space where their child's memory is kept alive.
Offering Resilience-Building Support Over Time
Long-term support is incredibly important in the grieving process. The first birthday after death Of a loved one message highlights how providing emotional support over time can help parents gradually find resilience amid their grief.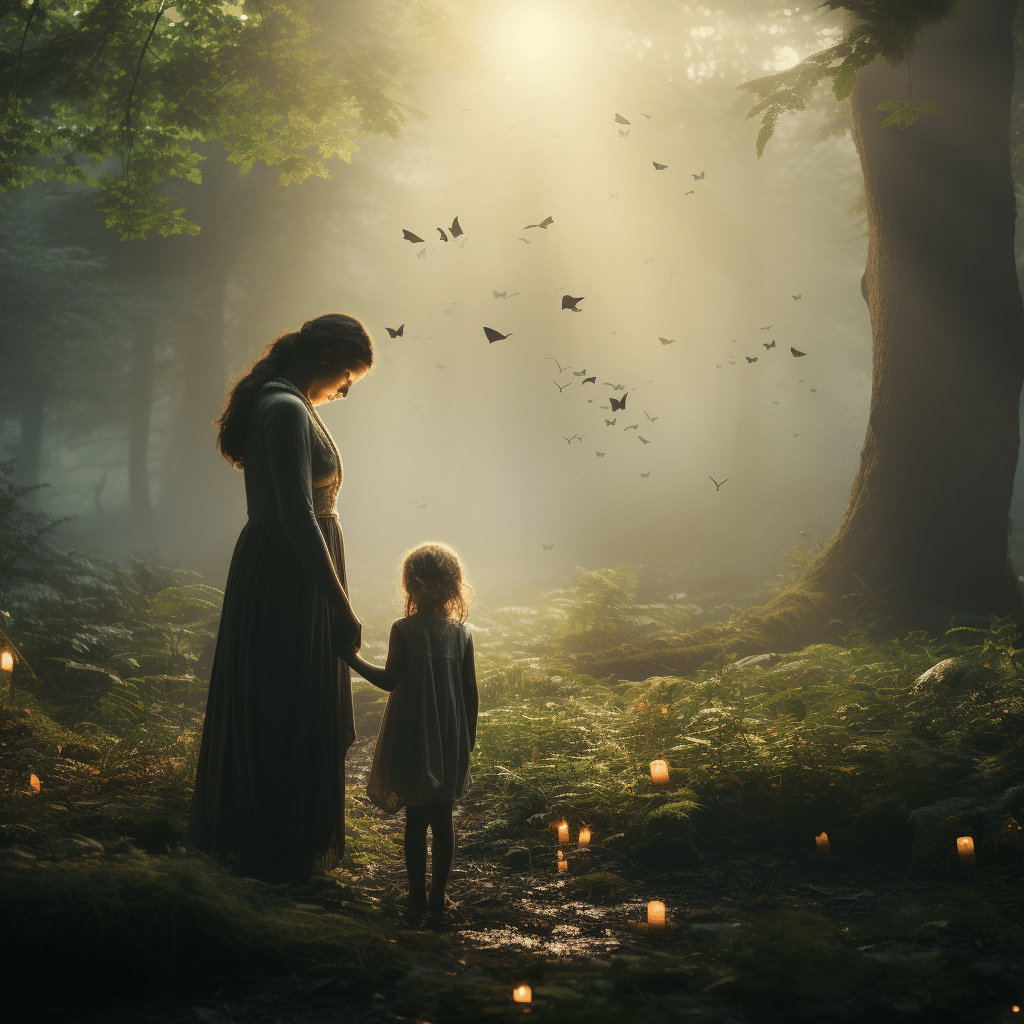 A Different Ending: The Unending Journey of Grief
Emphasizing the Importance of Self-Care for Grieving Mothers
Don't forget the importance of self-care for grieving mothers. Remind them about the essentials of physical health, sleep, and nutritious food, while also encouraging activities that bring them peace, whether it's taking a walk, meditating, or reading.
Ensuring Continuous Emotional Support
One-off comforting gestures can make an immediate impact, but it's consistent, ongoing emotional support that truly makes a difference in the long run. Be there for them, not just in the immediate aftermath, but in the weeks, months, and years later.
Encouraging Professional Assistance in Cases of Persistent Distress
In cases of unbearable, lingering distress, it may be beneficial to encourage bereaved parents to seek professional assistance. Psychotherapy and bereavement support groups can provide a form of comfort and understanding that friends and family, despite their best intentions, may not be able to offer.
Offering Hope in the Midst of Heartache: The Healing Power of Empathy
In the end, the tribal humanity of empathy is our greatest ally in offering hope amidst heartache. Providing comforting words for someone who lost a child, supporting them emotionally and practically, fostering an environment for them to freely express their feelings, and continuously standing by their side are some of the most empathetic and healing practices we can engage in. Whether it's to a mother who lost her daughter or comforting words for a mother who has lost a son, let your empathy shine through, let your actions speak, and let your persevering presence assuage their grieving hearts.
What do you say to someone grieving the loss of a child?
When conversing with someone grieving the loss of a child, the most important thing is to communicate from the heart. Saying, "I'm deeply sorry for your loss, and I'm here for you during this difficult time," is a simple but sincere statement that provides comfort.
How do you comfort a parent who lost a child?
Comforting a parent who lost a child can be an emotional tightrope walk. Expressing, "I can't begin to understand your pain, but please know, I'm here to support you in any way that I can," can provide solace, demonstrating your support without understating their loss.
What do you write in a sympathy card for loss of son?
In a sympathy card for the loss of a son, tender words such as, "May your precious memories of your son bring you some comfort in this challenging time. Please accept my heartfelt sympathies," can bring a sense of condolences.
What do you say in a sympathy for a lost child?
For a sympathy message for a lost child, try something like, "Permit me to express my deep condolences over your loss. I cannot put into words the sorrow I feel for your loss."
What is a comforting quote for a friend who is grieving?
A comforting quote for a grieving friend might be, "Grief is the price we pay for love. But the love we carry, outlives the heartbreak, overtime." A reflection of their pain, but a gentle hint at hope too.
What are some good sympathy quotes?
Some good sympathy quotes include, "In the night of death, hope sees a star, and listening love hears the rustle of a wing," or "Though we need to weep your loss, you dwell in that safe place in our hearts, where no storm or night or pain can reach you."
What do you write when a child dies?
While writing for a child's death, consider expressing, "Your child was a sparkling gem; their short time with us left an indelible impression. Our hearts ache alongside yours."
What to do for someone who lost an adult child?
For someone who lost an adult child, offering assistance is a great start. Say, "I know the pain is hard at this time. If there's anything, even the small stuff, you need help with, don't hesitate to ask."
When an elderly parent loses a child?
When an elderly parent loses a child, empathy and understanding come in handy. Try, "It's unnatural for a parent to outlive their child; I'm so sorry you're going through this."
What is the best short sympathy message?
The best short sympathy message could be, "My heart aches for you during this time. May you find some comfort in your precious memories."
How do you write a heartfelt sympathy message?
A heartfelt sympathy message can be, "Words can't capture the pain you're feeling. Know I'm here for you, now and always, sharing in your sorrow."
What is a positive sentence expressing sympathy?
A positive sentence expressing sympathy could read, "Despite the darkness now, the memory of their light will always brighten your heart."
What do you say to a grieving mother on Mother's Day?
For a grieving mother on Mother's Day say, "Today, we celebrate all Mothers, including those who hold their children in their hearts rather than their arms."
What does the Bible say about losing a child?
The Bible comforts those losing a child by reassuring, in 2 Corinthians 1:3-4, that God comforts us during our hardships, so we can comfort others.